VP.Start Showcases Its Solutions During the EAC's Annual 2020 Exhibition Event at Sofitel Hotel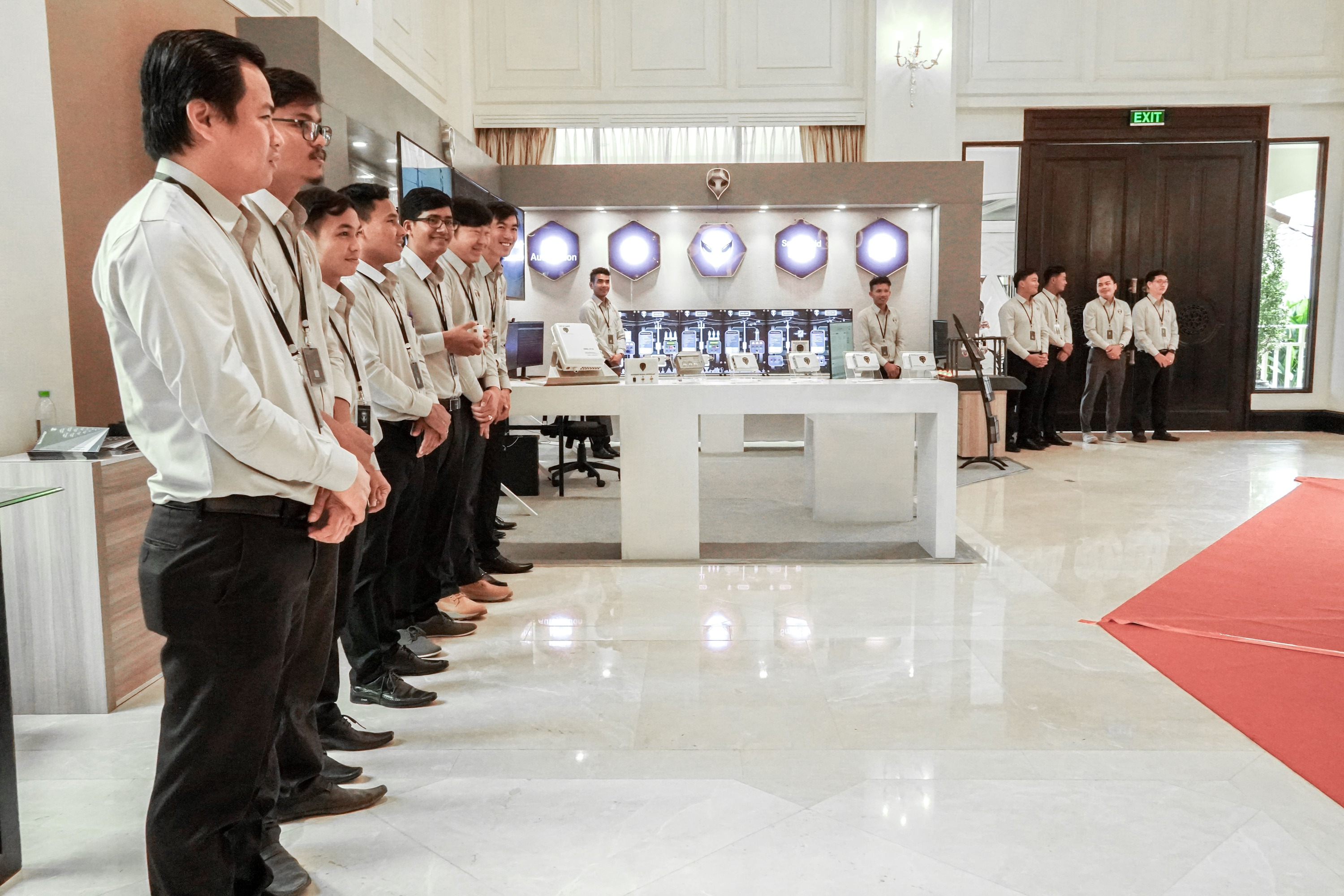 VP.Start's team attends the EAC (Electricity Authority of Cambodia) organized exhibition event at Sofitel Hotel. The team focused on showcasing our Smart Grid System (RPM & SCADA) solutions and remote control systems. Particularly the DRC-001 (Remote Controller For Schneider Auto Recloser), DRC-002 (Remote Controller for Load Break Switches), DRC-003 (Remote Controller For Cooper Auto Recloser), DRC-004 ( Remote Controller for Landis + Gyr LV/MV Meters), DRC-005 (Smart Prepaid Meters), DRC-006 ( Remote Controller for Schneider T200i RTUs, DRC-007 (Siemens Fusesaver 3AD8), DRC-008 ( Remote Controller for Siemens Vaccum Recloser 3AD), DRC-009 ( Controller for Ring Main Units/RMUs) and DRC-010 (Remote Controller for Overhead Lines, Earth & Short-Circuit Faults Indicator).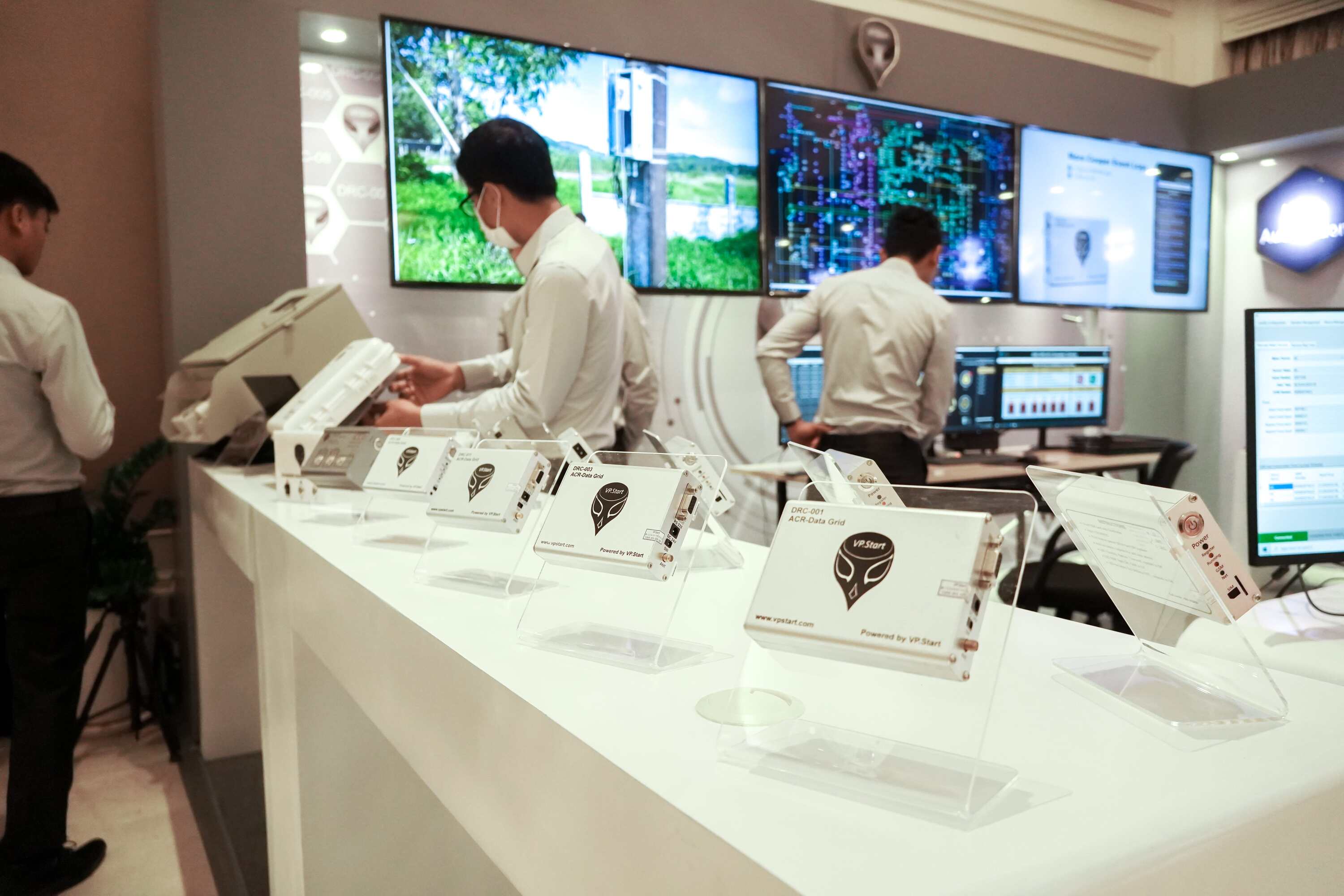 The solutions mentioned above were shown to both public and private power producers, distributors, and electric utility companies.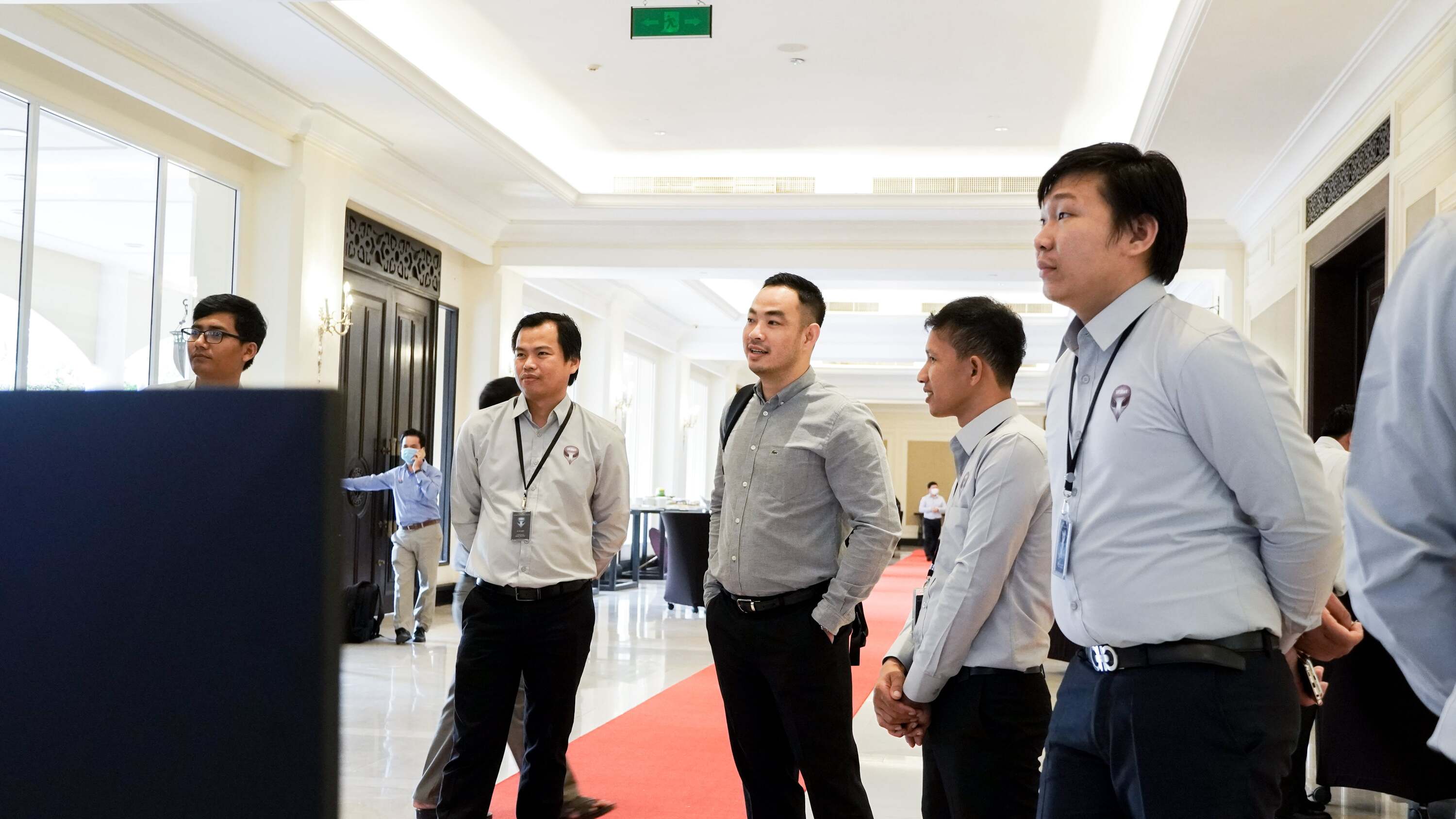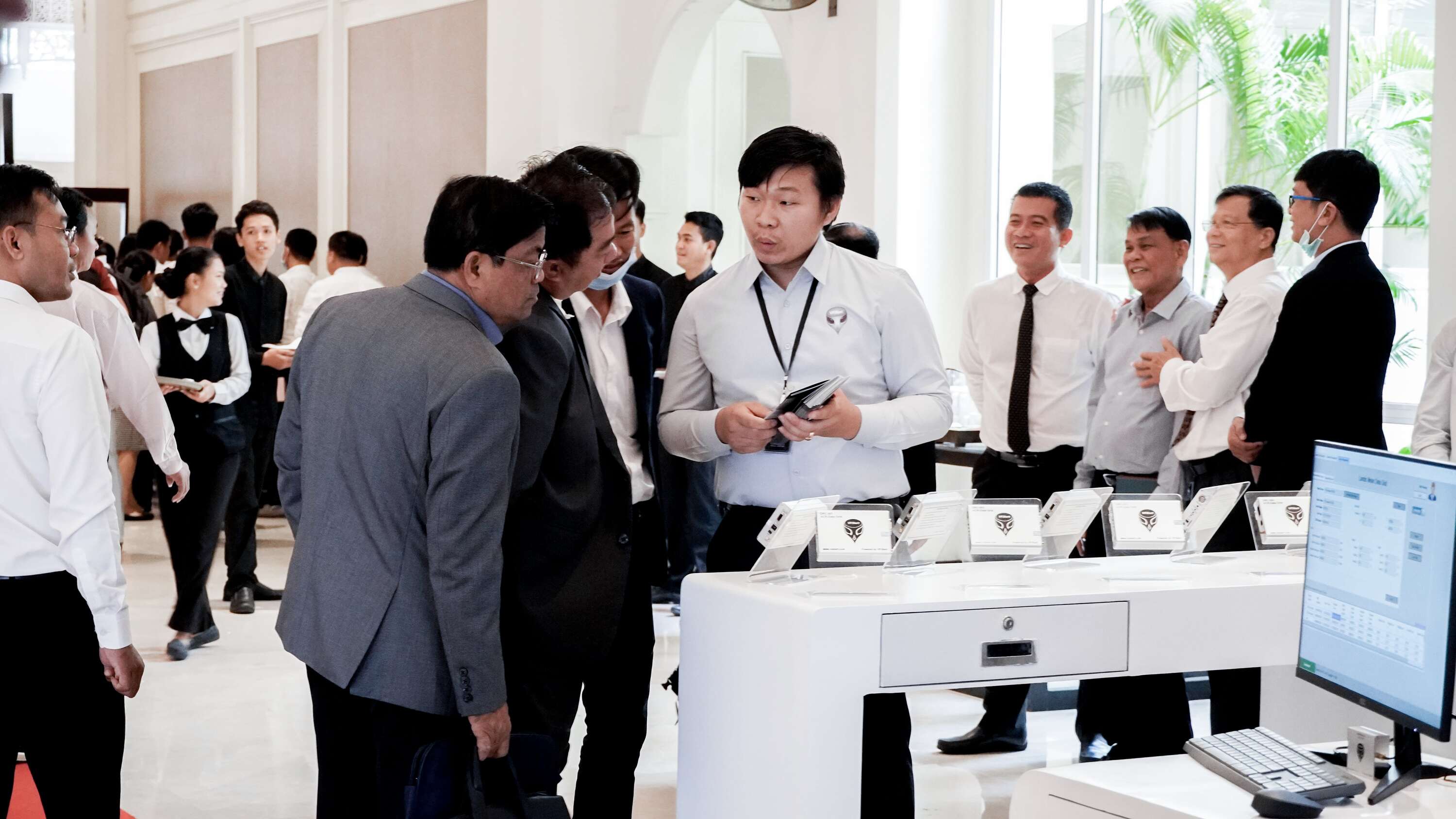 Participants who visited our booth expressed great interest in the DRC series controllers' range that was on display during the event. Areas of interest were particularly; electrical grid automation and remote control features amongst other capabilities that highly piqued the interest of the participants.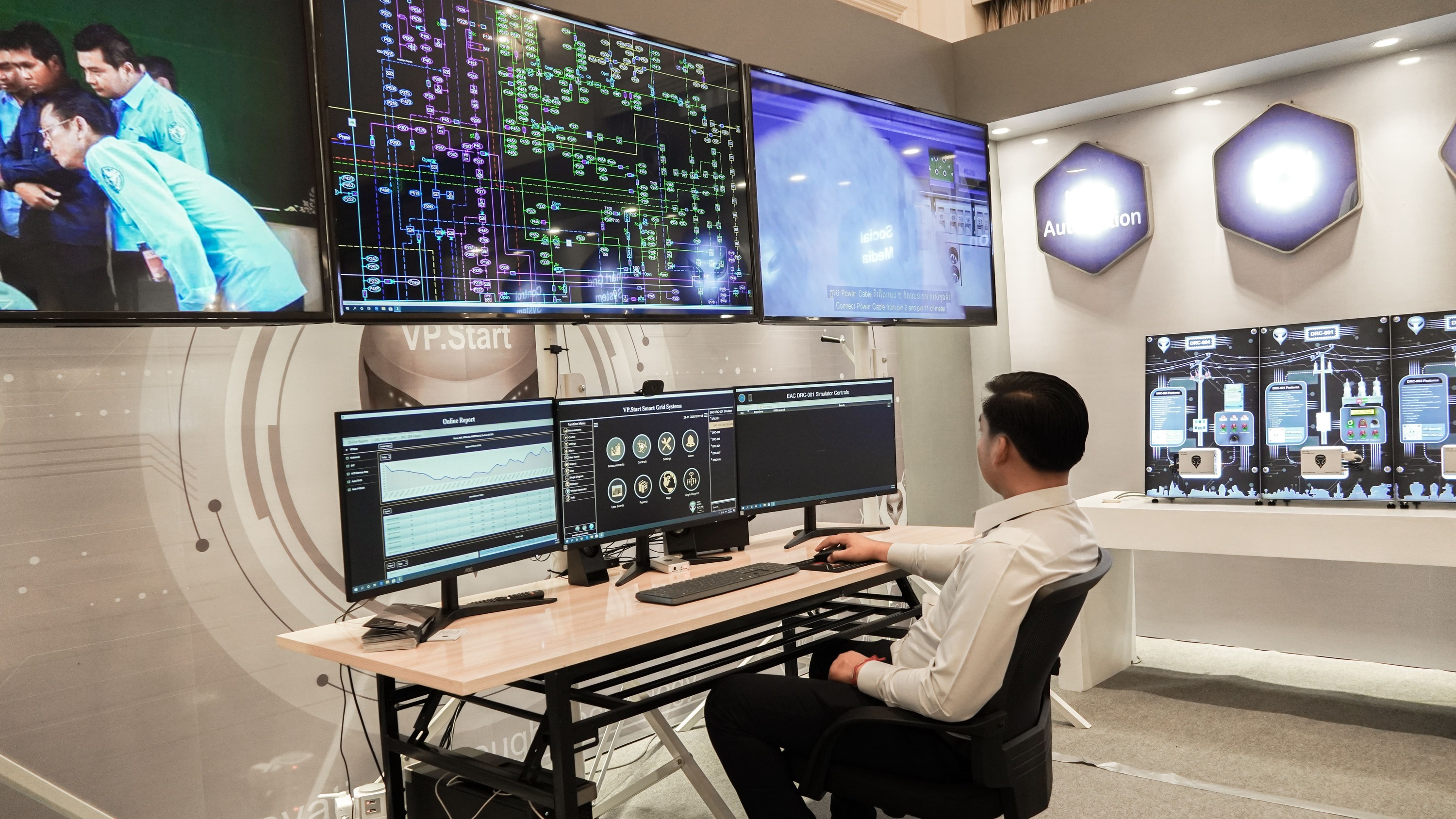 Engineer, Phann Makara, testing, and preparing VP.Start's Smart Grid System simulator software at the control station setup.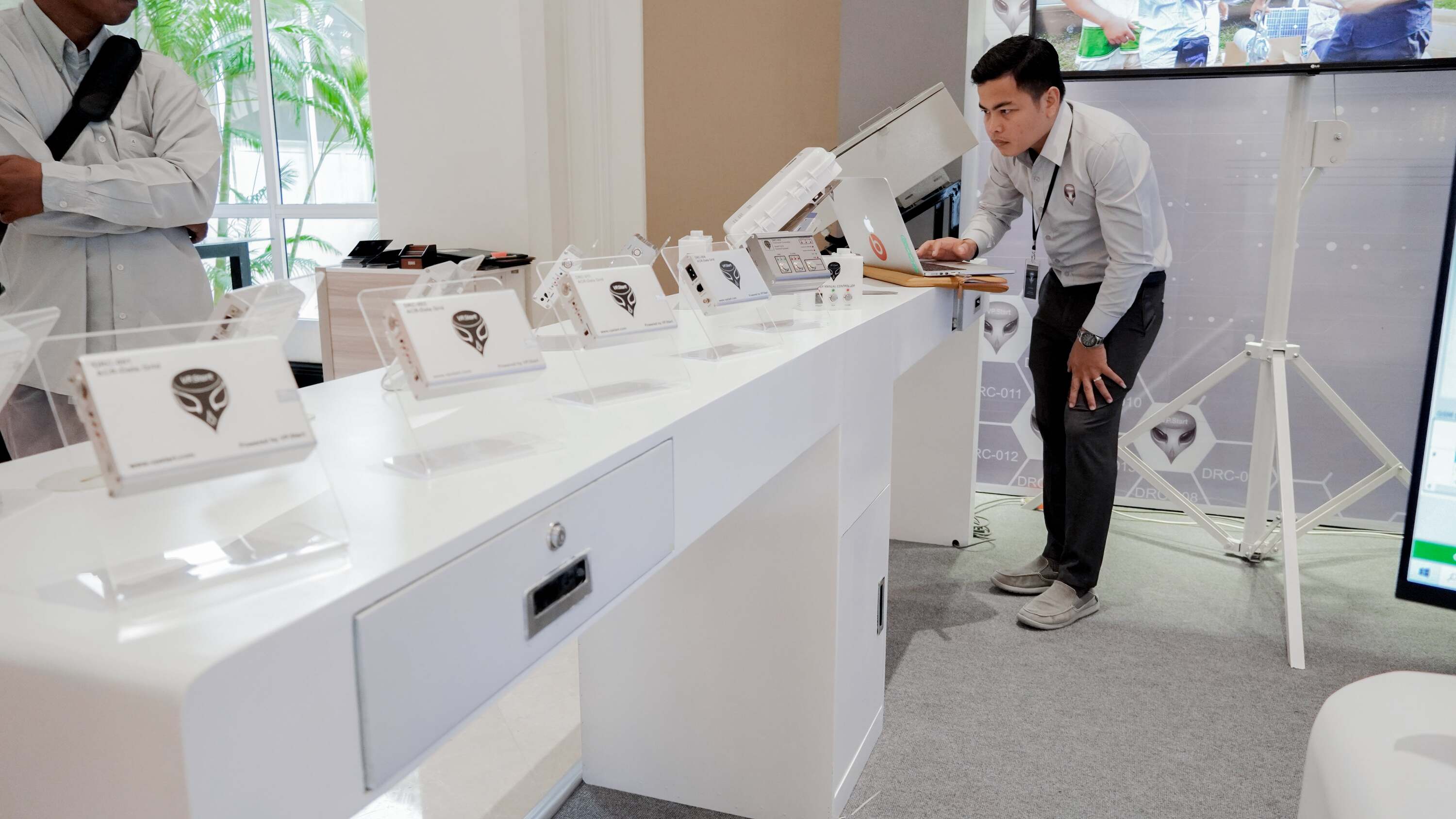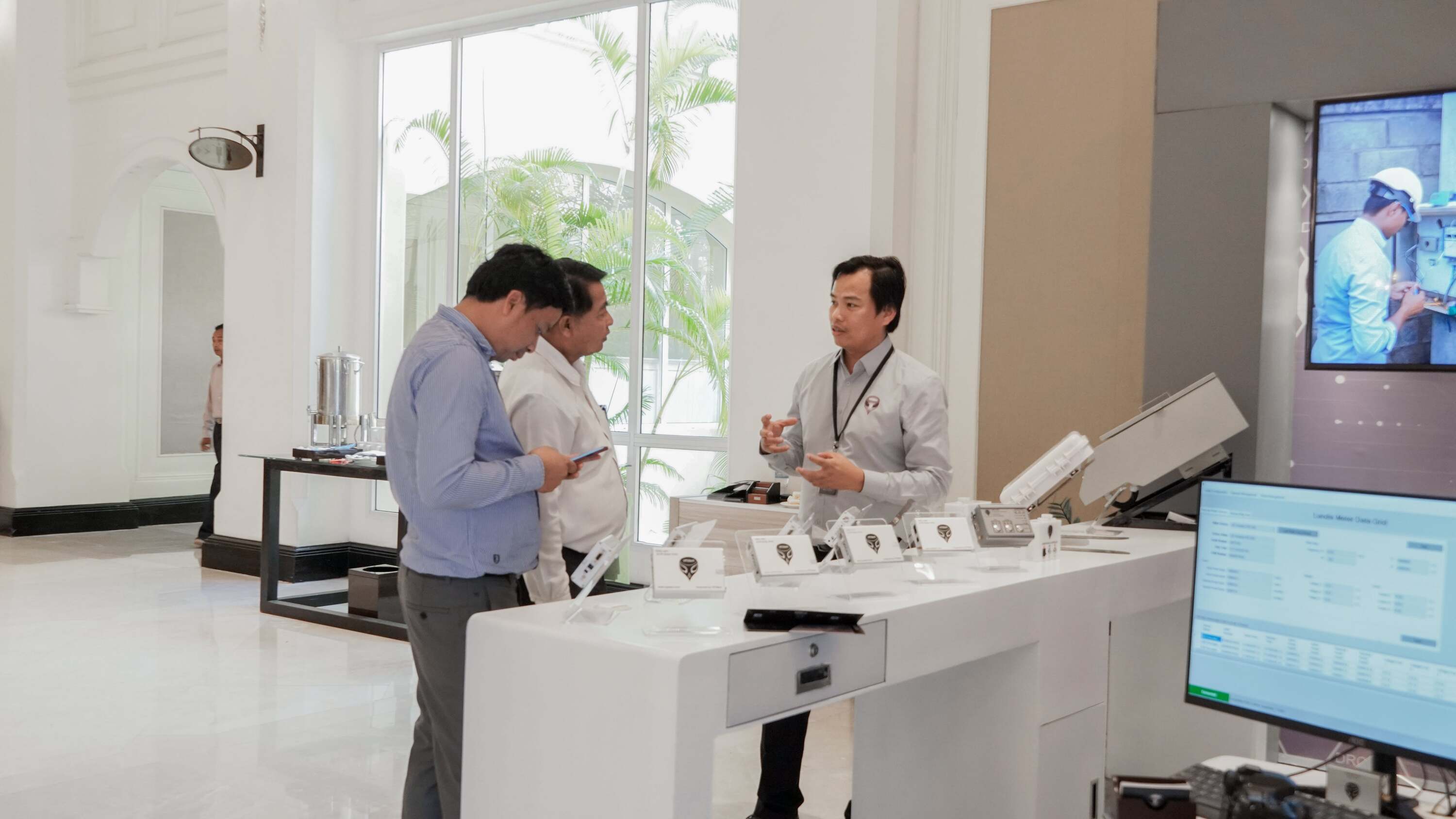 The audience was able to obtain first-hand knowledge on how to effectively operate the systems thanks to our teams' quick demonstrations. The event organizers and chief guests also appreciated our solutions' contributions towards helping provide better energy supply that is stable and reliable to all grid-connected customers.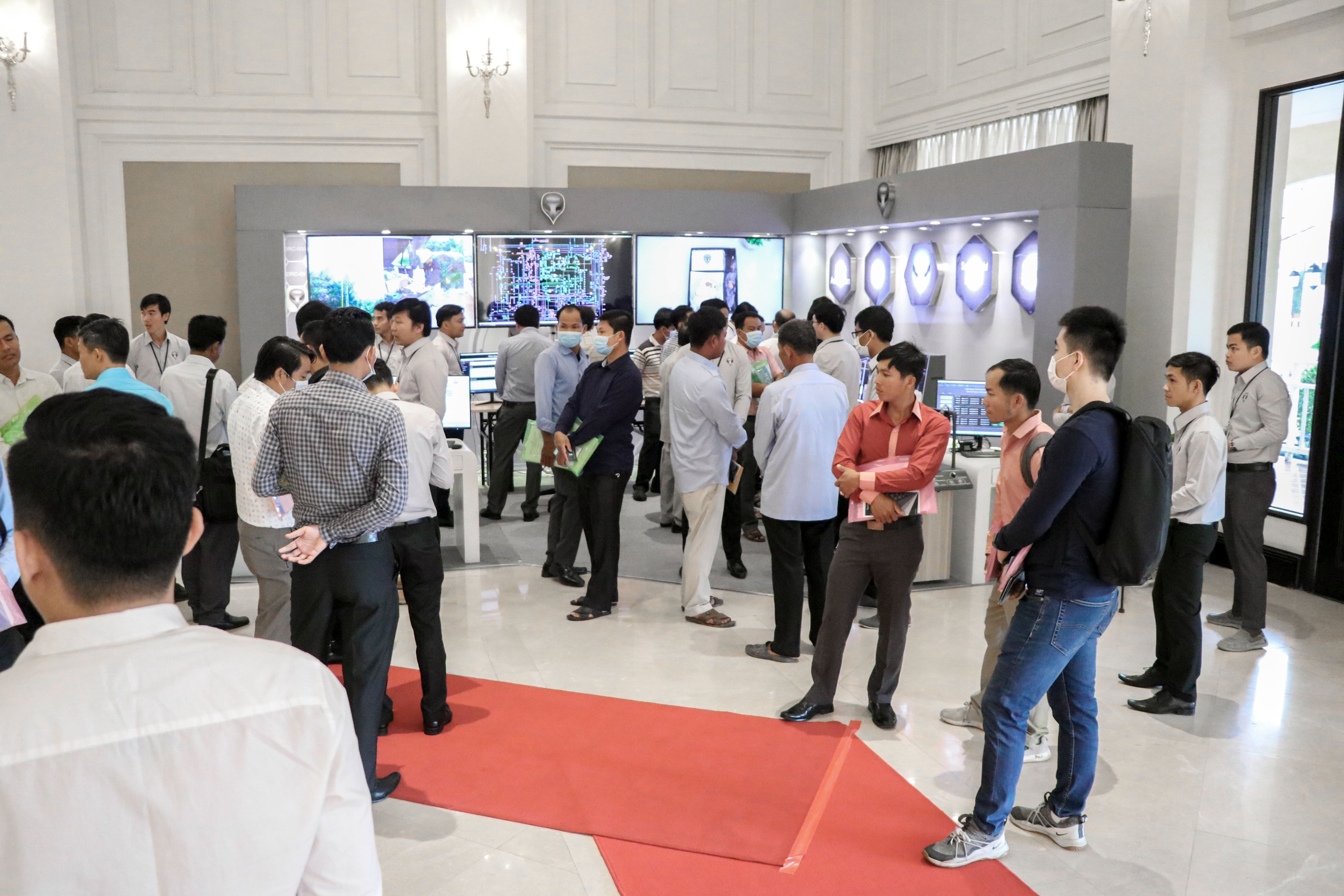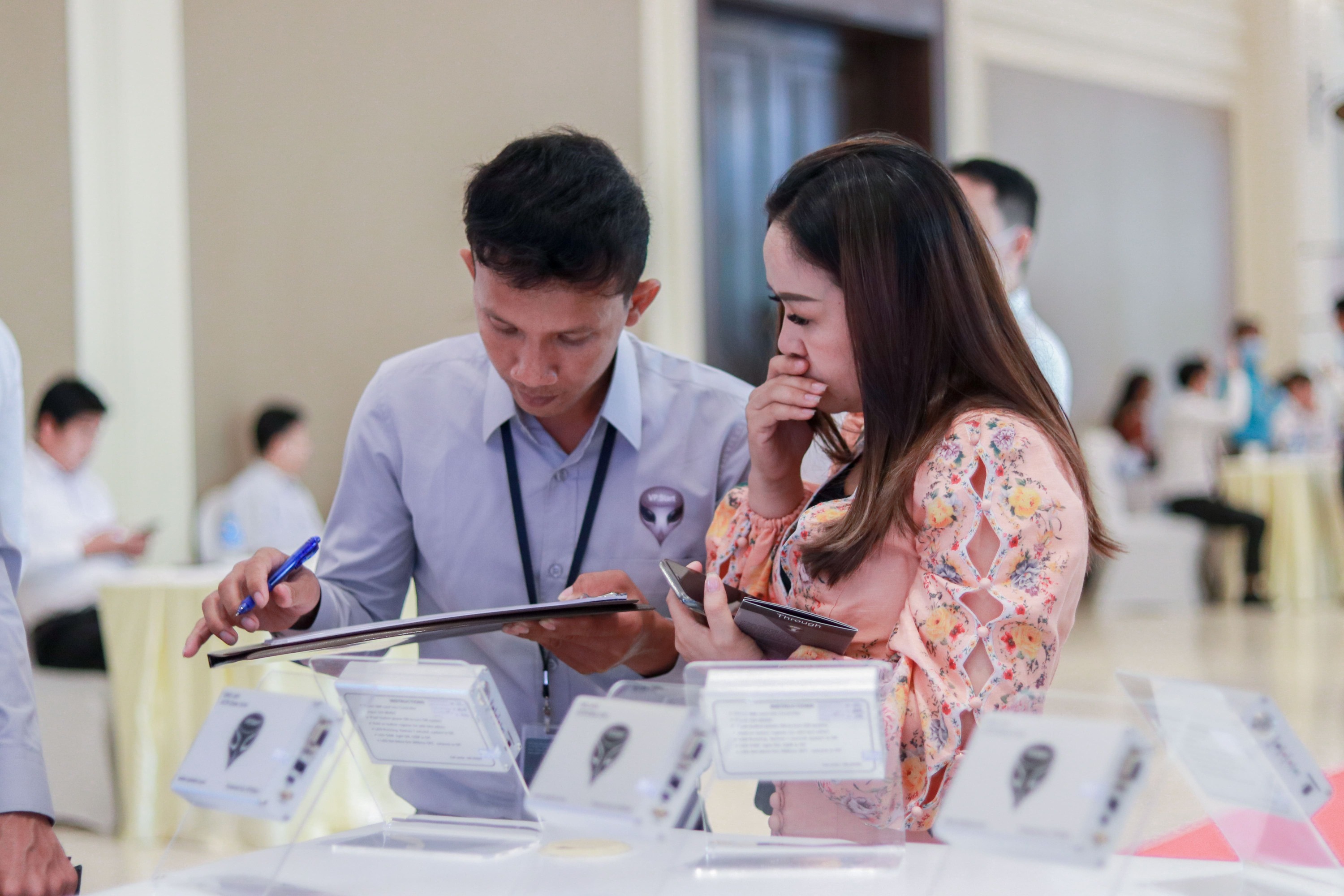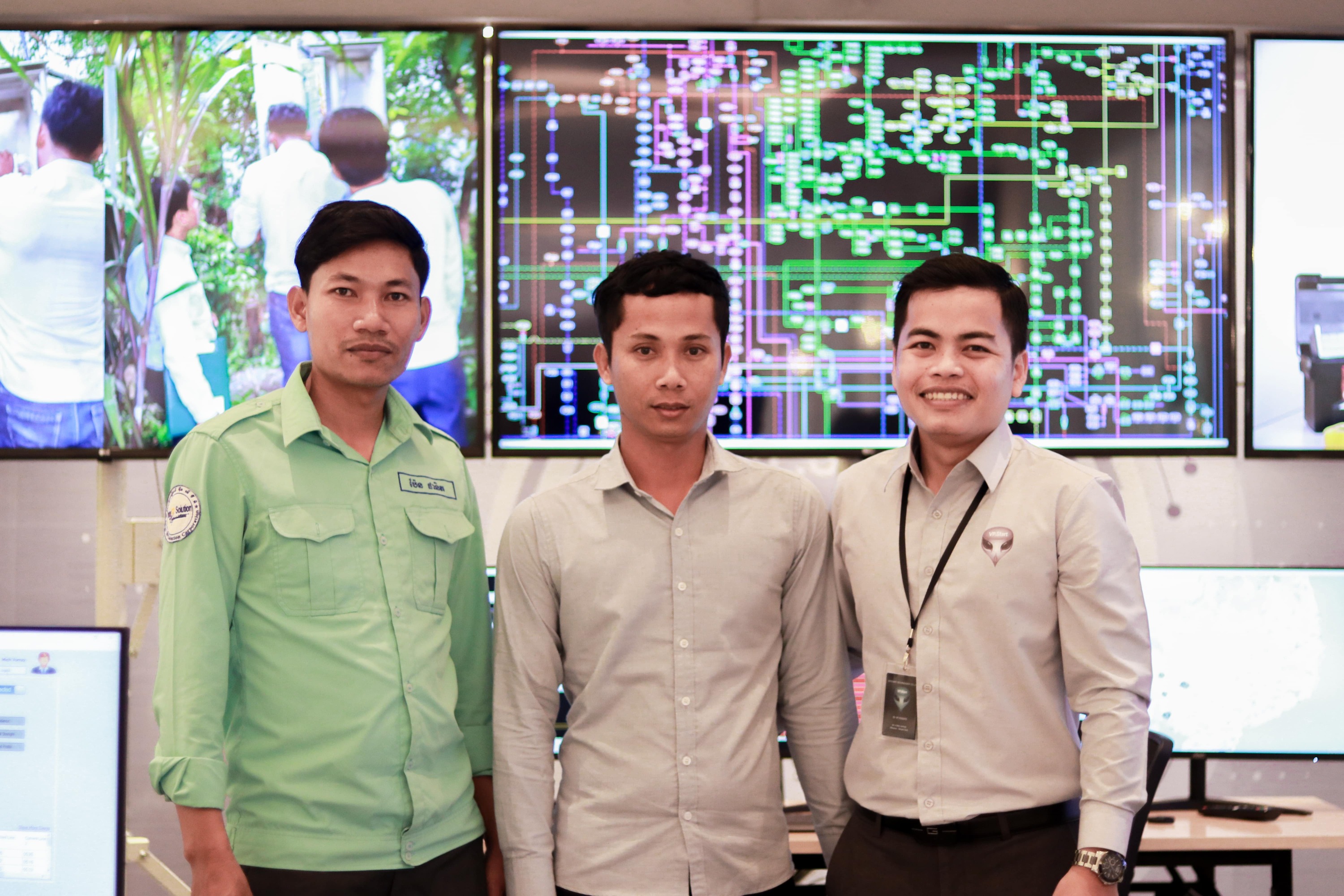 Vong Sarak, from Research & Development team with two event participants at the VP. Start Booth.
---