About Us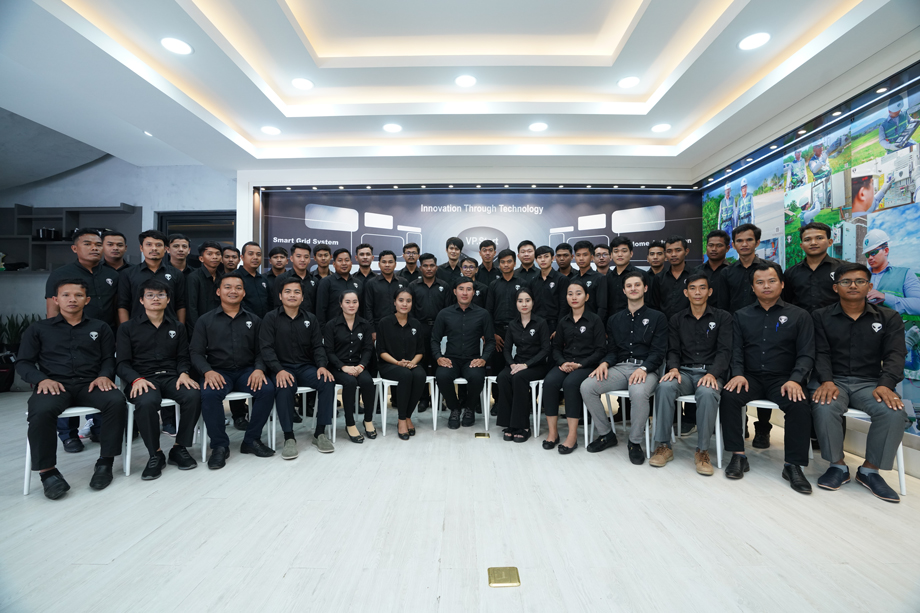 Since our founding in 2014, the VP. Start Team has led the forefront of smart grid system development and electrical grid automation solutions throughout Cambodia. Noticing the rapid changes, the rapid economic growth rate of an avg 7% GDP per annum, and strong development initiatives aimed at revamping the energy sector of Cambodia, ie. increasing electrification rates, electrical grid expansion, stabilizing transmission and distribution networks, increasing network reliability, energy efficiency, etc, Our mission has been to contribute our part in the reduction of price paid per kWh for all consumers in Cambodia & soon other rapidly developing economies through our offerings.
Tackling challenges head-on through our unique product-market fit approach; We've worked alongside both public & private electric utility companies and IPPs (Independent Power Producers) by providing them with cost-effective and self-developed end-to-end solutions.
Due to our approach, we've kept quick applicability, flawless integration, and ease of use as a core focus of our energy solutions. As every situation and requirements are unique, we've kept a close eye on the needs of the Cambodian market when developing new solutions and offer software upgrades at the minimum to our existing deployments. This is routinely executed on a 6 months to yearly basis with plans in our product development pipeline to further expand into the home automation/building management system market (BMS), SaaS, and machine learning systems. This is just the beginning in our mission to supplement the economic growth of the technology sector of Cambodia and other developing nations in the region.
Our team consists of experienced and talented engineers, tech developers, business developers, marketers and finance professionals etc who are dedicated to the mission we are set on achieving. They have been the backbone and core driving force of our success. As such, our team is ever growing and we are constantly on the lookout for individuals seeking to impact the tech sector of Cambodia.
To access more information about VP.Start, follow our Facebook, Linkedin and Youtube. You can also download our app on the Playstore and Appstore to access additional functions/features associated with our solutions.
Our Leadership Team